Anson is at the forefront of the exploration and development of natural resources to power a clean energy future
Anson Resources Limited (ASX: ASN) is an Australian-based exploration and development company focused on the exploration and development of the Paradox Lithium Project in the Paradox Basin in southern Utah into a significant lithium producing operation, to provide high-quality lithium carbonate for the massive global EV battery market. It also seeks to deliver further value from the Project via the extraction of large quantities of high-value bromine.
The Company has also expanded its footprint in the region via the staking of the Green River Lithium Project, which exhibits key geological similarities with the Paradox Project. Anson plans to expedite exploration and development at Green River to expand its Mineral Resource base in the Paradox Basin, to support an increased production profile at its planned lithium producing operation.
Anson also has a diverse portfolio of quality exploration assets. These include the Yellow Cat Uranium Project in Utah, which is also highly prospective for vanadium, and three base and critical metals exploration projects covering 458km² in the highly prospective Yilgarn Craton of Western Australia. These include the Bull Project, located adjacent to Chalice Mining Limited's (ASX: CHN) world-class Julimar Ni-Cu-PGE Project.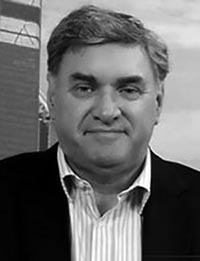 Executive Chairman and Chief Executive Officer
Mr. Richardson has spent more than 30 years developing business opportunities in China and is fluent in Mandarin. He has held senior positions in industry and government. He has 16 years experience in the private sector having worked as General Manager of one of Australia's blue chip companies in Shanghai. He also worked as General Manager of a UK-based company with production and marketing operations in China, and General Manager of a business consultancy company based in Beijing.
Mr. Richardson had 10 years' experience in the public sector having worked as an Australian Trade Commissioner in the Australian Embassy in Beijing, with responsibility for the resources portfolio, and as Trade Development Director, Australian Commerce & Industry Office Taipei, Taiwan. In 2006/07, Mr Richardson worked for the Western Australian government as Manager China, Department of Industry and Resources developing business and political relationships with China.
Mr. Richardson has lived in China for more than 15 years, where he has an extensive business network, particularly in the iron and steel industry. Over the past eight years Mr Richardson has been involved in developing resource projects and in attracting Chinese investment to these projects.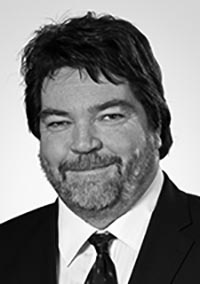 Executive Director
Mr. Knox is a qualified geologist and has more than 20 years of experience as both an exploration geologist and a mining geologist for a number of companies in Australia. He is a member of the Australasian Institute of Mining and Metallurgy. He is qualified as a "Competent Person" as defined in the 2012 Edition of the Australasian Code for Reporting of Exploration Results, Mineral Resources and Ore Reserves. Mr. Knox is well traveled and has advised Anson on mining prospects in a number of different countries including Guatemala, Brazil, the Philippines, South Africa and the USA.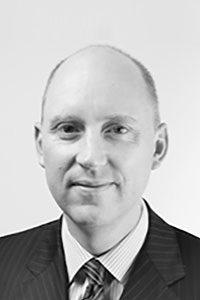 Non-Executive Director
Michael is an experienced director, CFO and company secretary actively engaged in managing companies. He holds a Bachelor of Commerce degree from the University of Western Australia and is a Chartered Accountant with more than 30 years' experience gained with major accounting firms, investment banks and public companies.
Michael was formerly the Company Secretary and CFO of Anson and is very familiar with Anson's activities and ambitions, particularly Anson's Paradox Lithium Project in Utah, USA.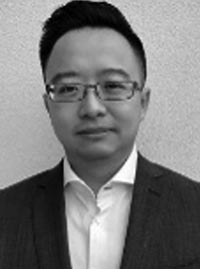 Company Secretary
Nicholas spent seven years as a Principal Advisor at the ASX overseeing the listings of over a hundred companies. He has since worked as a company secretary and director to listed companies and has developed a wide network of private client advisers, high net worth individuals and sovereign fund managers.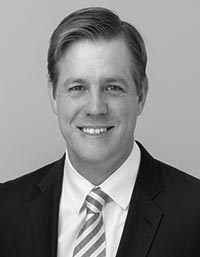 CFO
Matthew is an experience financial professional and charted accountant having worked for over 10 years in both practice and industry. He has held senior positions at a number of private equity funds as well Rio Tinto where he focused on the delivery of international exploration projects.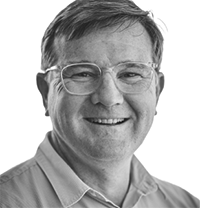 COO
Tim owned and operated a regulated financial service company in the USA for the past 10 years, providing analysis of commodity trends and the impact on resources companies.  He spent 18 years living in China and the focus of his work has been on the emergence of that country as the second largest economy in the world. Mr Murray has focused on analysing the performance of mining and exploration companies. In recent years Mr Murray has developed a deep understanding of the lithium industry including process technologies and developing trends within the industry. Mr Murray is fluent in Mandarin Chinese and an experienced negotiator of commercial contracts with Chinese partners.